TECS created the instruction manual for a coffee machine in the HTML format.
By creating it in the HTML format, not only the text but also videos are used to describe the flow, so the operation can be understood at a glance.
Furthermore, unlike manuals that only have videos, this manual contains text so the users can also read only the points they want to know.
All the videos were taken with a smartphone in order to suppress the cost.
A stabilizer (SwiftCam M3s) was used to prevent vibration of the smartphone, yielding high-quality videos.
The files are created in HTML format so that they can be uploaded and shared online, written into a DVD, or stored in an in-house local server for easy sharing.
The videos can also be uploaded to YouTube, which can improve the image loading speed, as well as reduce the server occupancy.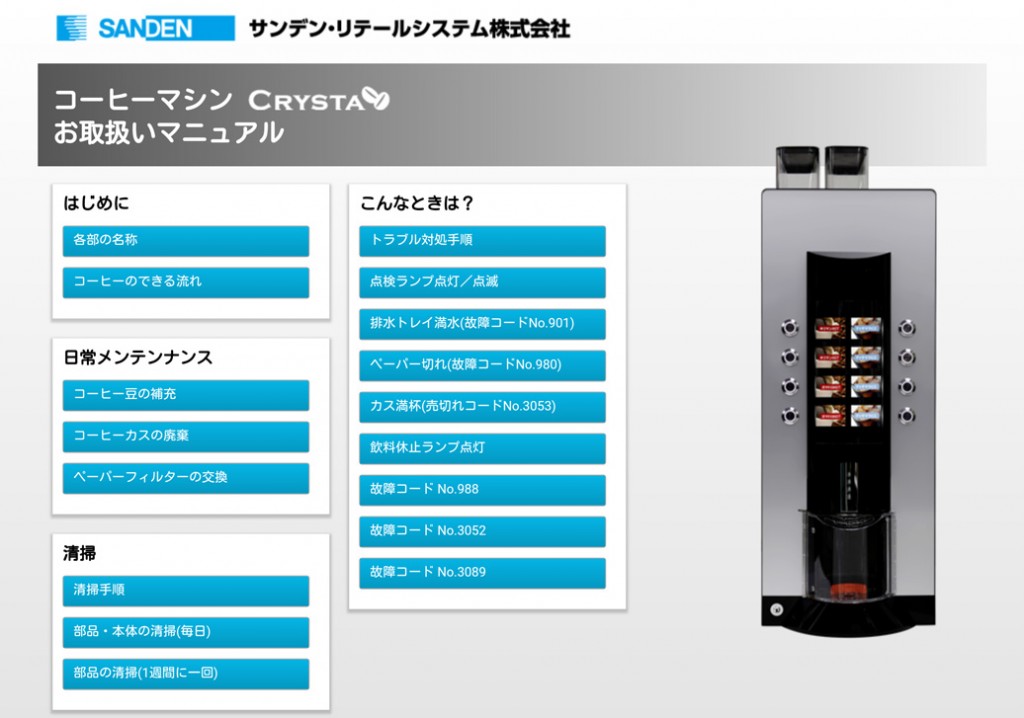 Furthermore, it can be displayed optimized on tablets and smartphones due to its responsive features.
Click the image to view the sample page in a new window.