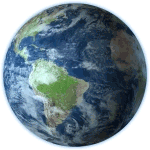 Translation and Localization
Coverage of more than 30 world languages.
Supporting foreign markets with advanced localization tools.
Translator network around the world
The TECS translation service works with network of overseas affiliate translation agencies and native translators under TECS to handle over 30 languages from around the world.
TECS collects technical knowledge from our international group of translators and stores polished expressions into translation databases that can be used at any time to accurately meet a great variety of customer needs.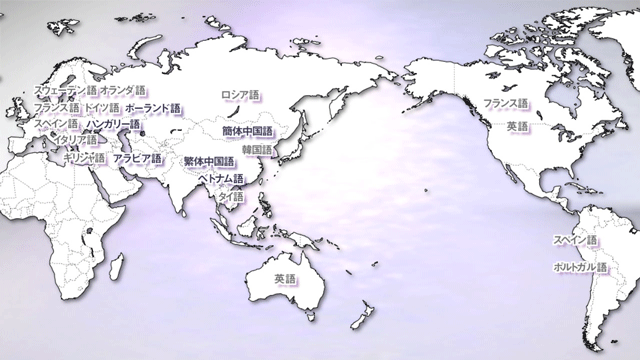 Example of languages we cover
| | | | | | |
| --- | --- | --- | --- | --- | --- |
| English | Italian | Simplified Chinese | Traditional Chinese | Dutch | Portuguese |
| Korean | Russian | Thai | Hungarian | Vietnamese | Swedish |
| Spanish | Polish | French | Greek | German | Arabic, etc. |
There's still a way to cut your localization costs even further!
● Want to cut translation costs?
Try our Concordance Discount System!
● Want to cut translation & DTP costs?
Try out Concordance Discount System and Automatic DTP Process!
Reduce translation costs! TECS supports cost-cutting measures
with our "Concordance Discount System"
Imagine creating different types of documents. Operation manuals that use the same phrases over and over again. Service manuals where only the model name is different. Catalogs that use nearly identical expressions. Revised versions of technical documents where sentences are reused. Even though the phrases in the original documents are almost the same, the translation looks completely different. And on top of that, the translation cost stays the same, too. You could dig out all of these repeating phrases yourself, but is the time really worth it? TECS offers a simple solution to your problems with the "Concordance Discount System".
TECS can take the documents supplied from a customer and analyze them with the Trados program in order to instantly count the number of repeating phrases. Customers automatically earn 70% off regular translation costs for any repetitions!
Furthermore, TECS carefully stores customer translation data in translation databases. When any subsequent orders are placed, TECS will automatically apply the data from previous translations to identical or similar phrases, helping you retain a unified document style. Plus, analyzed data from the database is split into four discount levels according to concordance. TECS can provide reliable translations that are both accurate and lower in cost! There's no need for you to find all of the repetitions yourself. And the more data that TECS gathers, the cheaper your translation costs become. Let the "Concordance Discount System" from TECS work for you.
Example of the Concordance Discount
Example of a discount for a customer who has repeatedly ordered the similar type of documents to be translated
TECS compares the requested document with our translation database tailored to that customer to see how much they match. Then, the price is calculated according to the matching rate.
The table below shows an example where about 60% of the document needs to be translated anew, while the rest of the document matches the database to a varying extent:
| Matching rate | Discount rate |
| --- | --- |
| 100% match: 26% | 70% OFF |
| 90% match: 7% | Half price |
| 60-90% match: 2% | 20% OFF |
| New translation: 65% | Regular price |
As a result, the total price at TECS would be
About 20% Lower than the Regular Price
Depending on the number of characters and other conditions, about 20% lower than the regular price can be attained.
Faster and Better with the Trados system
A good translation is defined by speed, quality, and consistency. TECS uses the translation support software Trados to create a database of corresponding segments in the source and target languages, which enables TECS to improve efficiency and achieve better quality through consistency.
Imagine that you're revising a long manual. By using Trados, TECS can provide consistency between the new and old areas, reduce costs, and increase production speed.